Producing just one horse to an Advanced National title is a major achievement for any eventing rider. But Sam Lissington has now won three-star/four-star crowns with three of her self-produced horses, having collected the 2018 Forest Gate Trophy for the National Advanced One-day Championionship with Ricker Ridge Rui at Kihikihi today.
Sam is a winner of this title two years ago with Ricker Ridge Escada, and won the Puhinui CCI3* with Ricker Ridge Divine Right in December.
Sam and Rui were in pole position after cross-country yesterday at Kihikihi, and sealed the deal with a foot-perfect show jumping round in the Waipa Home of Champions CCI4*, finishing on 36.9pen.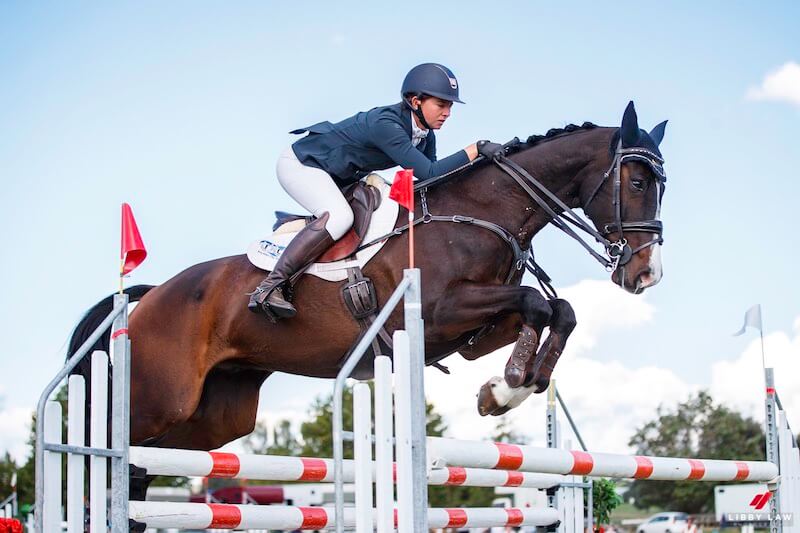 All of the top four in the four-star show jumped clear; Maddy Crowe and Waitangi Pinterest finishing second, Monica Oakley and Acrobat third, and Sam was fourth on Ricker Ridge Escada.
Matthew Grayling and NRM Trudeau show jumped clear to take the win in the Grassroots Trust CCI3*, but second-placed Monica Oakley and Artist were awarded the Waiteko Trophy for Intermediate One-day Champions.
Clarke Johnstone had an unbeatable weekend; he led from go to whoa in the Wade Equine Coaches CCI2* on Watermill Glenneagle, to collect the Ferndale Trophy, and also took out the JLT CCN105 for the Tait Trophy Championship on Watermill Hadley.
Angela Lloyd and Lyrical were all-the-way winners in the Prestige CCN2*, Scout Lodder won the Vosper Law CCN105A on Overnight Success, Amber Scott the Carlton Party Hire CCN105B on Absolou, and Rachel Masters the Pryde's EasiFeed CCN105 Open on Powerhouse.
For a full report and loads more pictures, see the May 2019 edition of NZ Horse & Pony magazine, on sale from April 29.